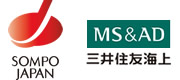 Doctor SUDA Motorcycles has a fully licensed and experienced SOMPO JAPAN and Mitsui Sumitomo Insurance Broker/Agent on staff that is more than happy to provide you with an insurance quote.
Simply provide us via the "e-mail" link below your contact information, which vehicle you are interested in purchasing (or already own), your coverage requirements, and your driving record in Japan, and we will do our very best to provide you with the absolute lowest possible insurance quote from SOMPO JAPAN and Mitsui Sumitomo Insurance carrier.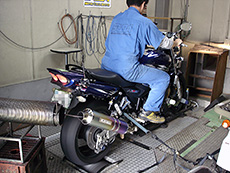 We have a dedicated team of highly trained technicians, who offer the utmost in friendly and professional service.
Each technician attends regular courses to ensure they are fully up-to-date with the specifications of each model, so that you can feel comfortable in relying on us to maintain your motorcycle and keep it in peak condition.
With the recent workshop refurbishment, each technician now has a state-of-the-art work bay with efficiently designed benches and tool cabinets to house their extensive range of tools.
We oversee the quality control all of our work through strict and necessary policies, which enables us to provide an exceptional level of service to our customers. We take great pride in this.
As an "insurance approved" repair facility, we are able to provide a professional and accurate quotation for you in the unfortunate event that you are involved in an accident.
As such, please do not hesitate to contact us.
Fault diagnosis
Recovery services / Collection & delivery
Dyno runs and performance setups
Paint repair services
Metal polishing services
Seat re-upholstery service
Datatool & Acumen approved installer
Major engine re-builds
Engine tuning
---
Whatever your requirements, we are here to help you, so please give us a call at 042-796-4121.
At Doctor SUDA Motorcycles, our technicians are factory-trained and certified by Kawasaki, Suzuki, Yamaha, and Honda.